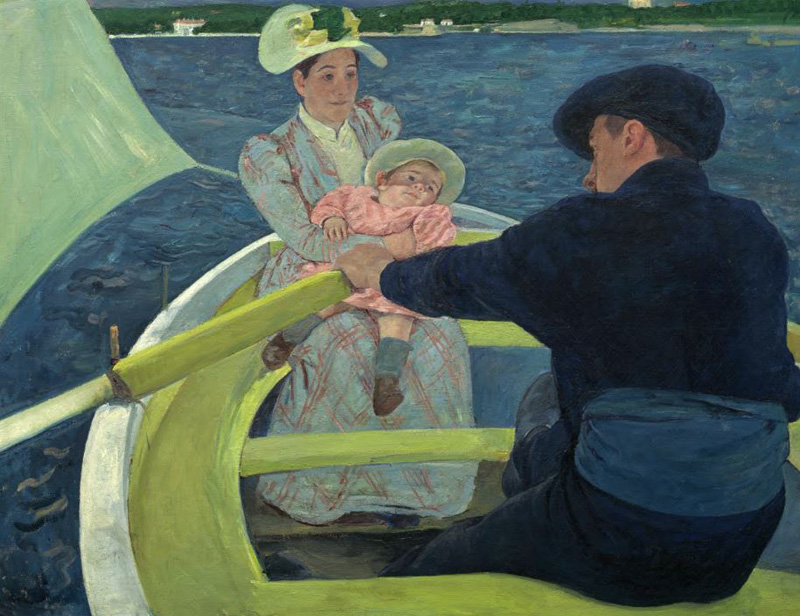 The concept of the Frog Lake handbag was inspired by a famous painting named The Boating Party. It was painted by American artist Mary Cassatt who was an early influential impressionist painter during a time when art created by women was not taken seriously. The medium is oil on canvas and the painting now resides in the National Gallery in Washington D.C. It was completed in 1894.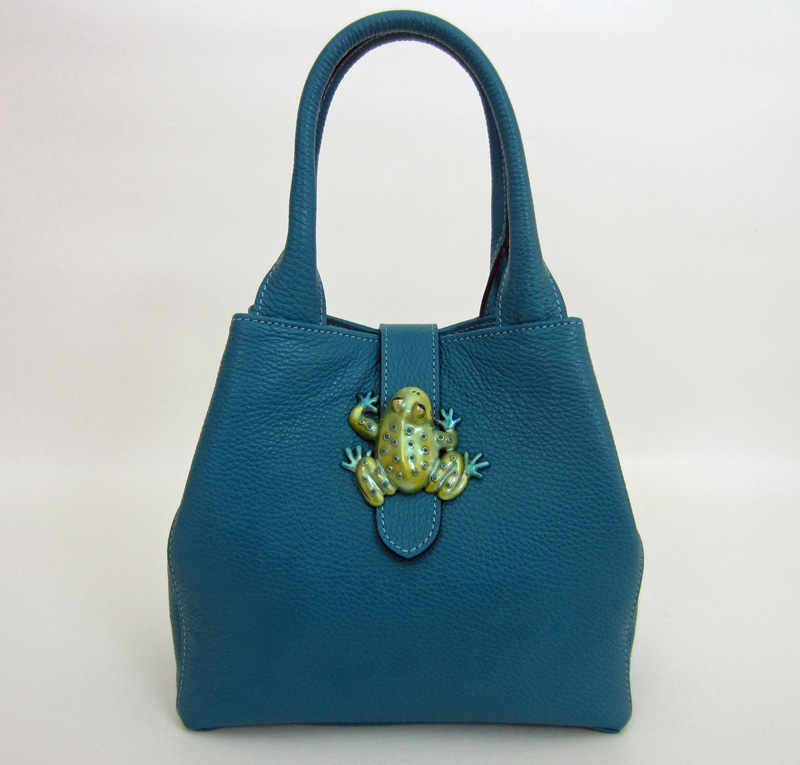 The Frog Lake handbag is created of teal colored pebbled Italian leather on the outside and the inside is of a smooth napa leather in the color of spring shoots and leaves, an energetic green.  The bag is made in a tiny atelier in Northern Italy. Experienced Italian craftsmen make each bag with the utmost care by hand, one at a time. No production line manufacturing here.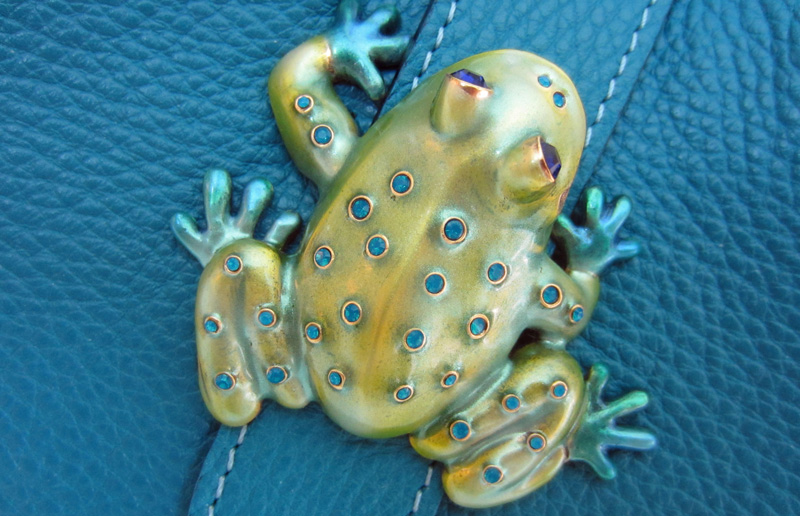 Adorning the bag is a life sized jewelled frog, in spring green with teal blue Swarovski crystal spots bezel set on his body. The eyes sparkle with purple Swarovski crystals. Each piece is meticulously hand painted and the body is then finished in Russian Gold plate. The ornament is manufactured in the last remaining facility of its kind in Rhode Island USA.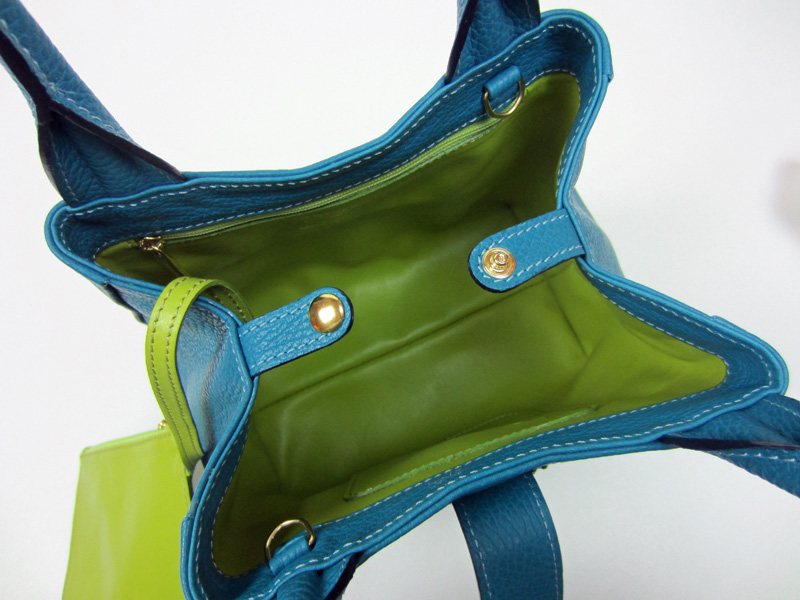 Inside, the bag includes an attached zippy coin purse, a zippered pocket and pouch for smart phone and other personal essentials. A leather shoulder strap is also included.
The bag is classified as a satchel style and the measurements are as follows:
Height – 8 1/4"
Height – (including hand straps) – 13"
Width – 10"