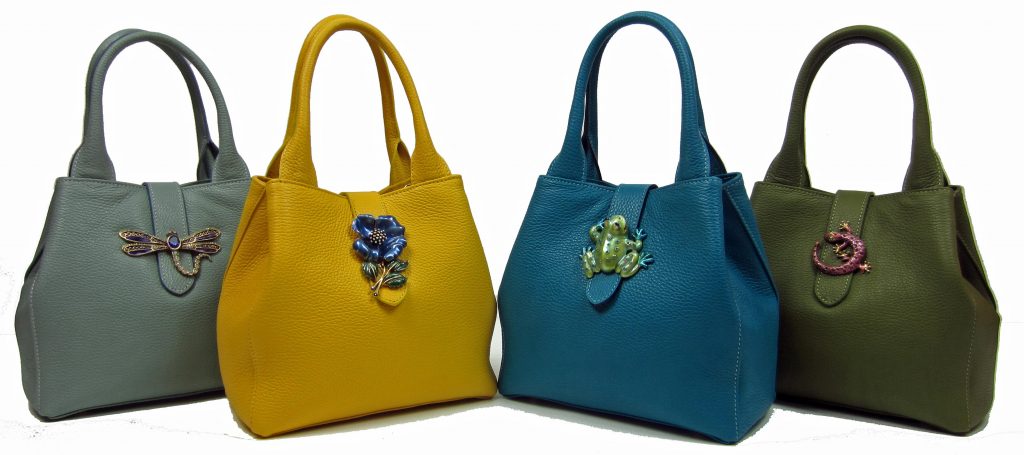 I'm not actually a great follower of traditional fashion. In fact, there are times when I really hate it. I hate the trendiness, the haughty snobbery and the lack of inclusiveness that is so much a part of the industry.
To me, fashion is so much more than the clothing we wear. It is an idea, lifestyle, a kind of cultural proposition combining elements of individuality that have a strong capacity to make us happy.
My favorite items in the world as they relate to fashion are accessory items. I like keeping clothing basic, flattering and comfortable and dressing the whole thing up with beautiful, unusual quality fashion accessories. Handbags, jewelry, scarves, gloves, shoes and very special and precious personal items, compacts, lipstick cases and other dribs and drabs that are necessary for effective living but can also be beautiful.
This is my first small collection. I am featuring what I like to call "The Precious Handbag", created and manufactured in Italy and decorated with jewels made in the USA. I have created this small collection for the women of the world who know, in their hearts and minds, that fashion is not just about the latest concepts but about the sun and the sky and the street and the world around them. It's about ideas, what is happening in the world and what we find precious throughout our lives.
Enjoy this collection. Each piece is made of the highest quality material, created by hand in small traditional ateliers, environmentally respectful, and with a high regard for the quality of life, lifestyle and the compensation of skilled craftspeople who make these beautiful items. Each is accompanied by a certificate of authenticity personally signed by me. All are numbered and in very limited quantity.