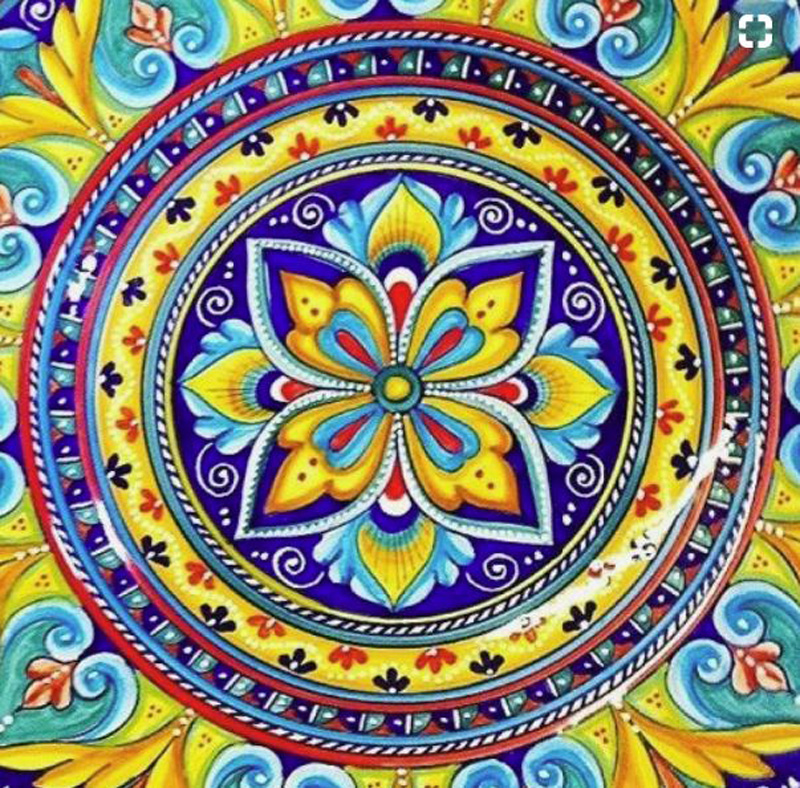 The concept of the Portofino handbag was inspired by a famous Mediterranean pottery classified as Majolica. The colorful and beautiful handmade pottery has been an ancient tradition in parts of Southern Italy and other areas of the Mediterranean since the 15th century. The most popular colors used by ancient artisans are sunflower yellow and sky or cobalt blue. These are the inspirational colors for the Portofino collection.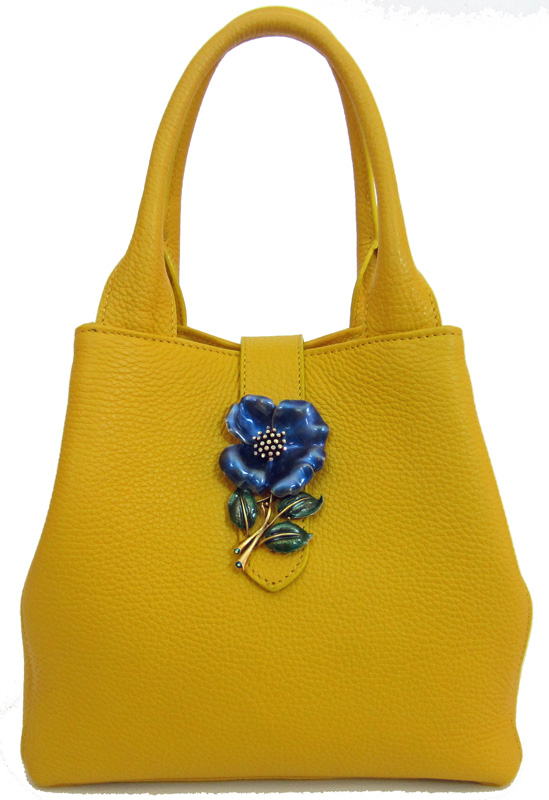 The Portofino handbag is created of sunflower yellow colored pebbled Italian leather on the outside and the inside is of a smooth napa leather in the color of a deep blue ocean.  The bag is made in a tiny atelier in Northern Italy. Experienced Italian craftsmen make each bag with the utmost care by hand, one at a time. No production line manufacturing here.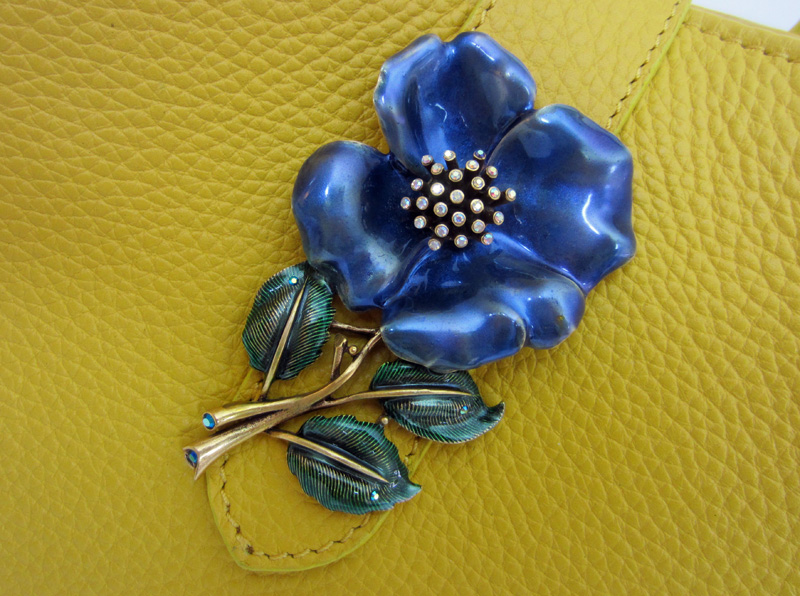 Adorning the bag is a life sized jewelled wild rose in Della Robia blue with aurora borealis crystals in the center of the flower and on the delicate leaves. All crystals are from the Swarovski collection. The rose, stem and leaves are hand enamelled and then the entire piece is finished in Russian Gold plate. The ornament is manufactured in the last remaining facility of its kind in Rhode Island USA.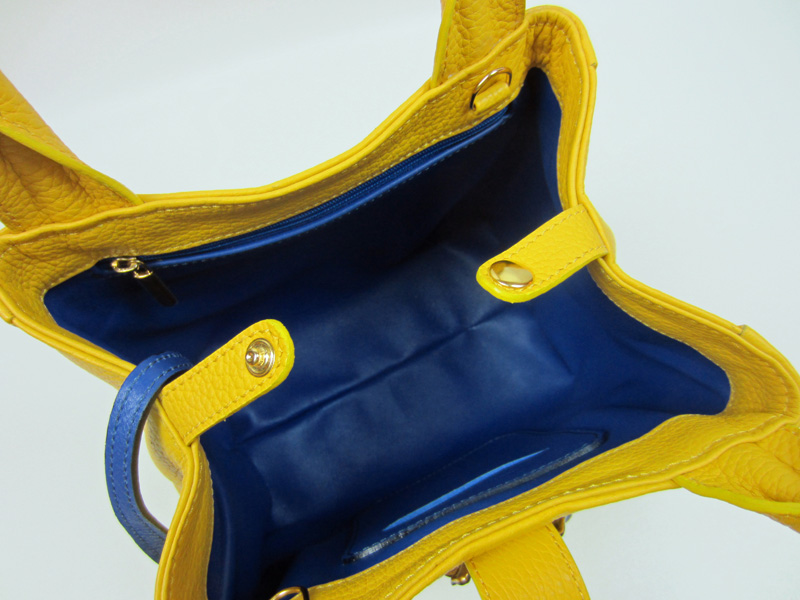 Inside, the bag includes an attached zippy coin purse, a zippered pocket and pouch for smart phone and other personal essentials. A leather shoulder strap is also included.
The bag is classified as a satchel style and the measurements are as follows:
Height – 8 1/4"
Height – (including hand straps) – 13"
Width – 10"